Improve your drumming and dance skills while immersing yourself in the rich culture of Senegal! Enjoy 2 weeks of expert tuition with Mohamed Gueye and family…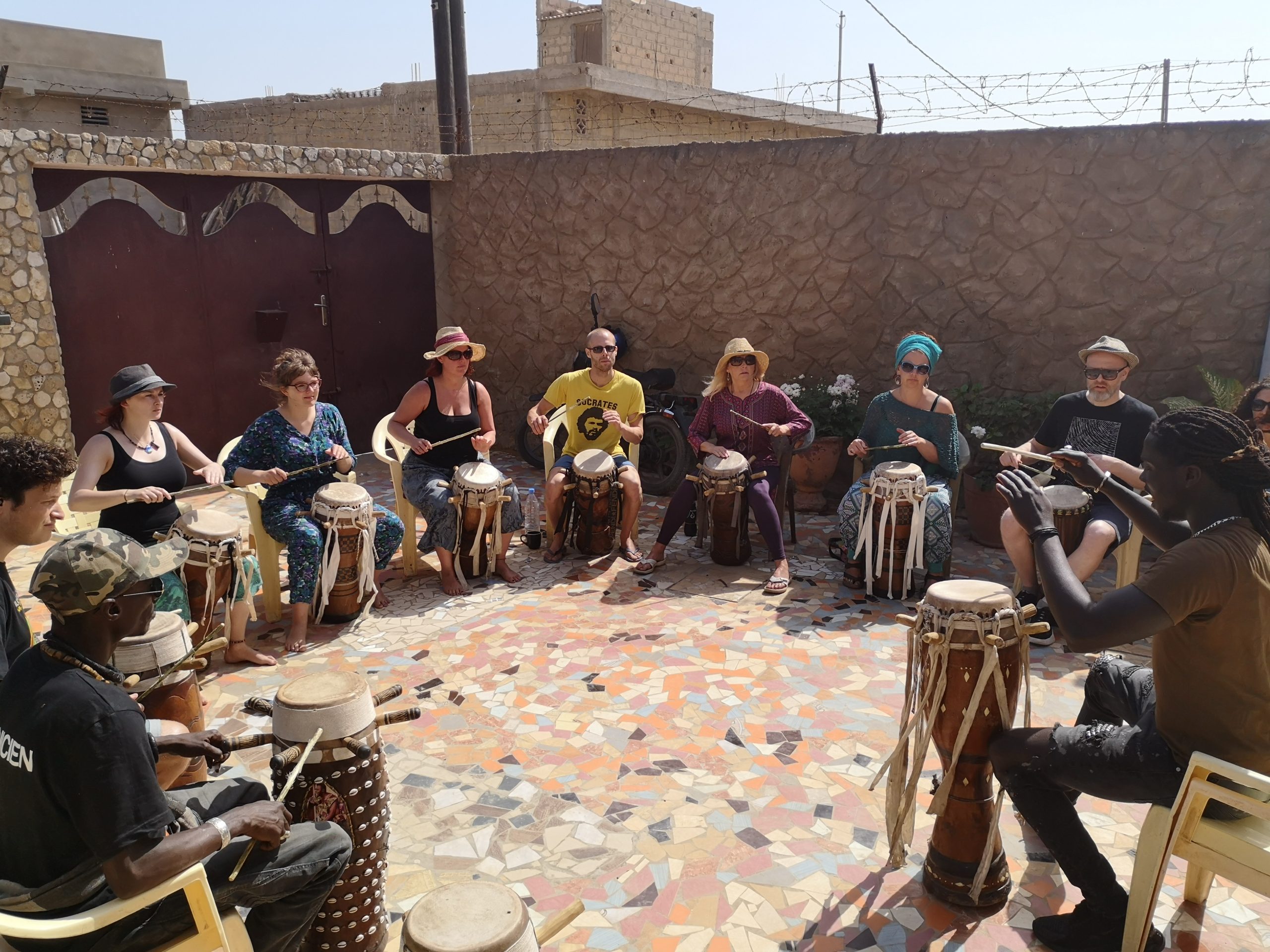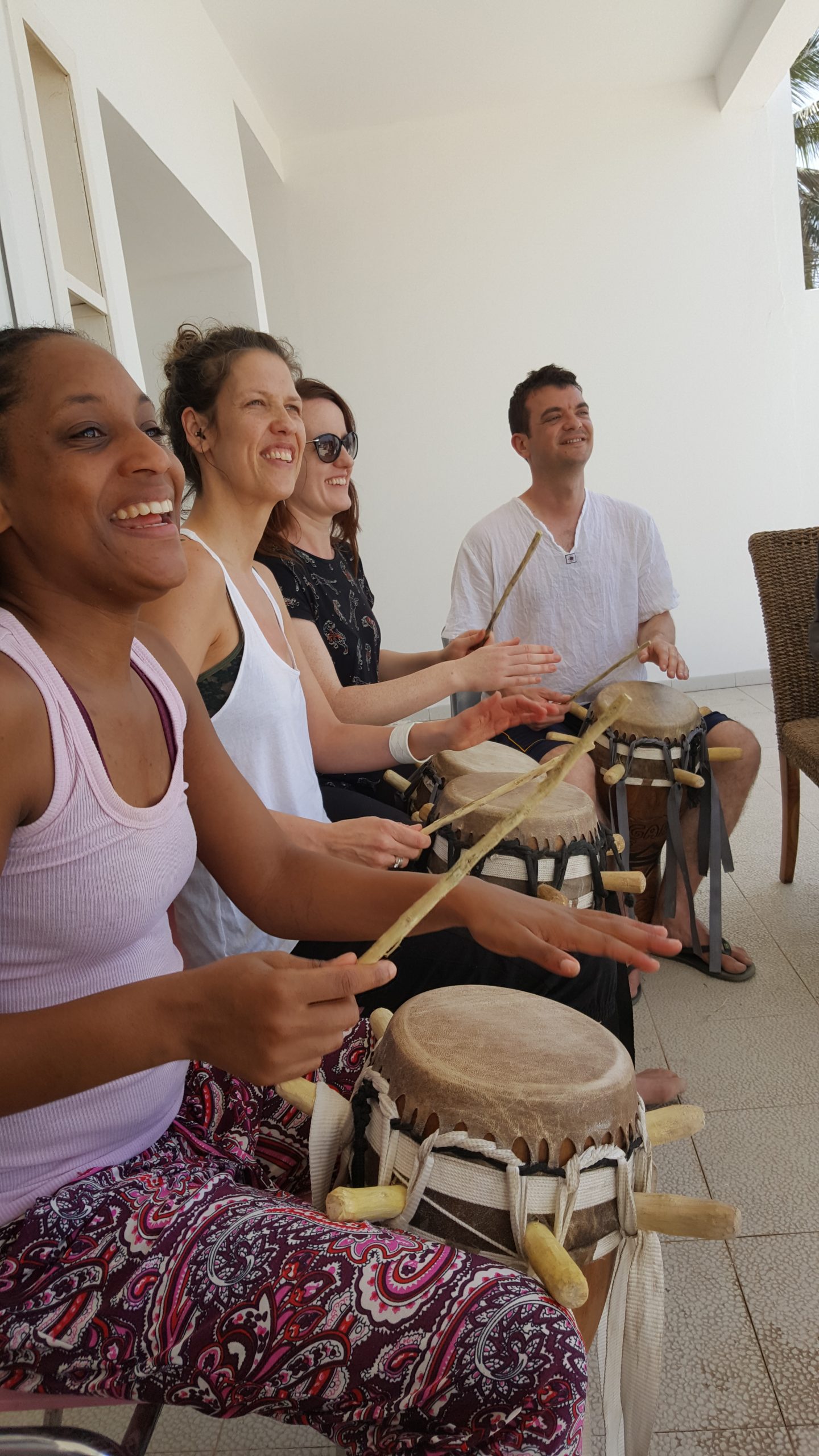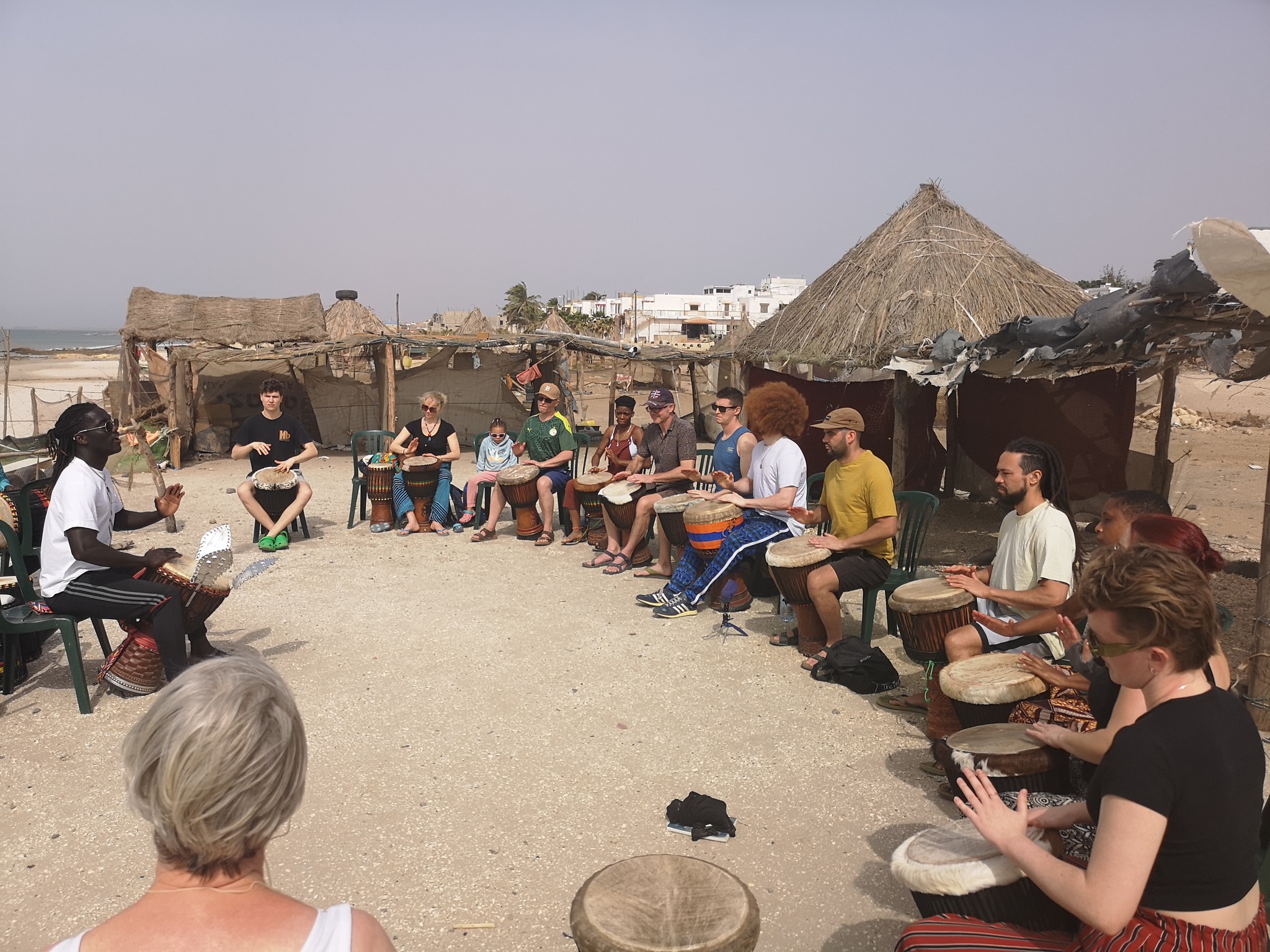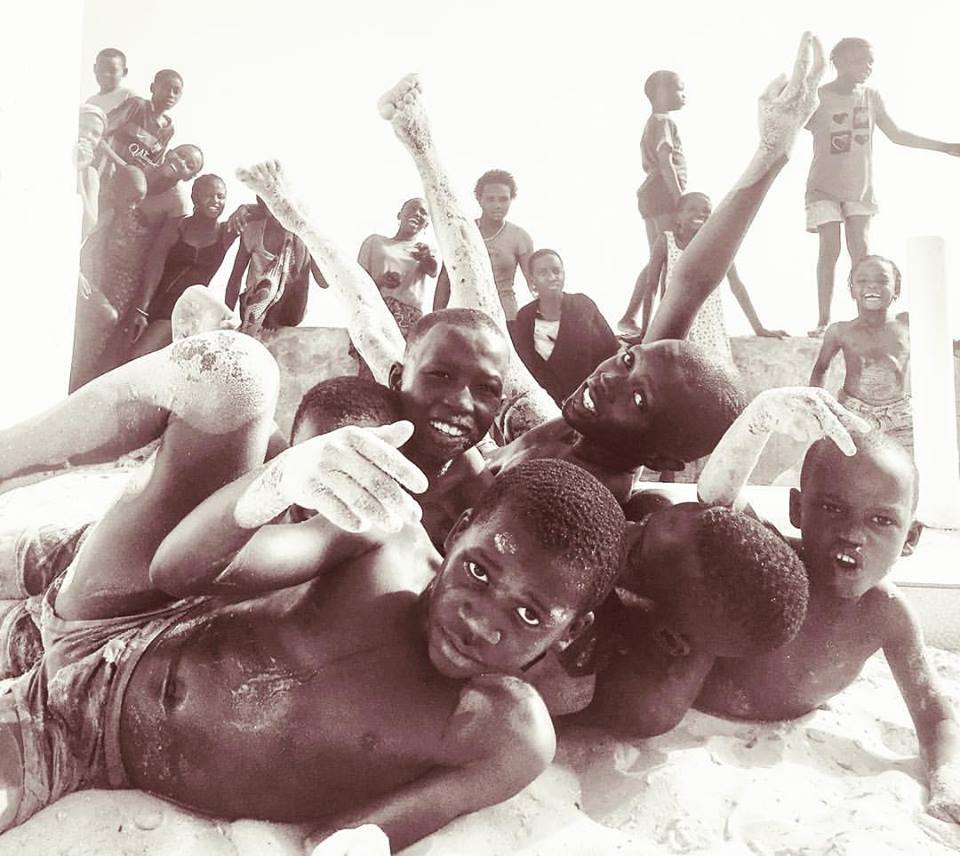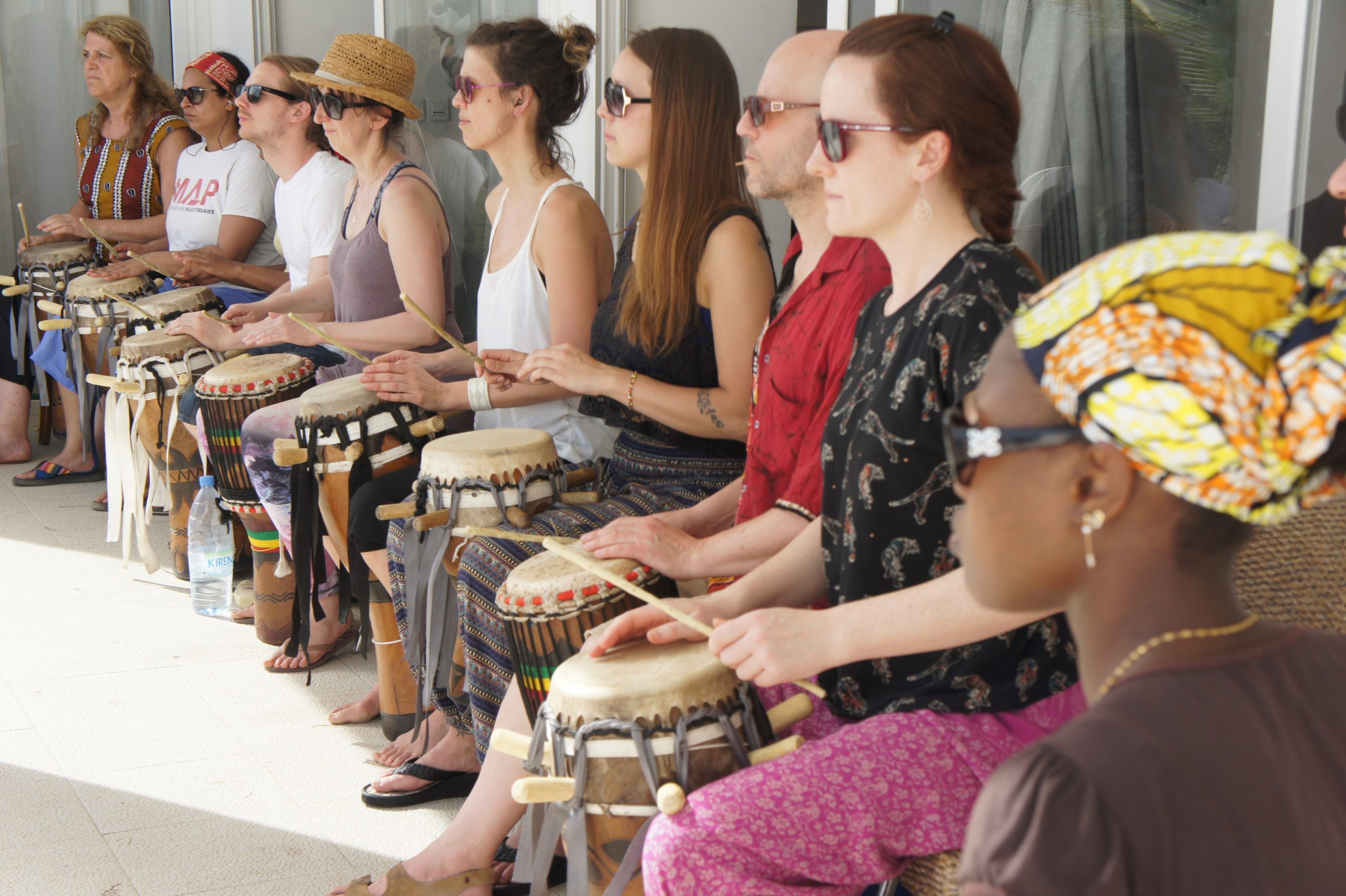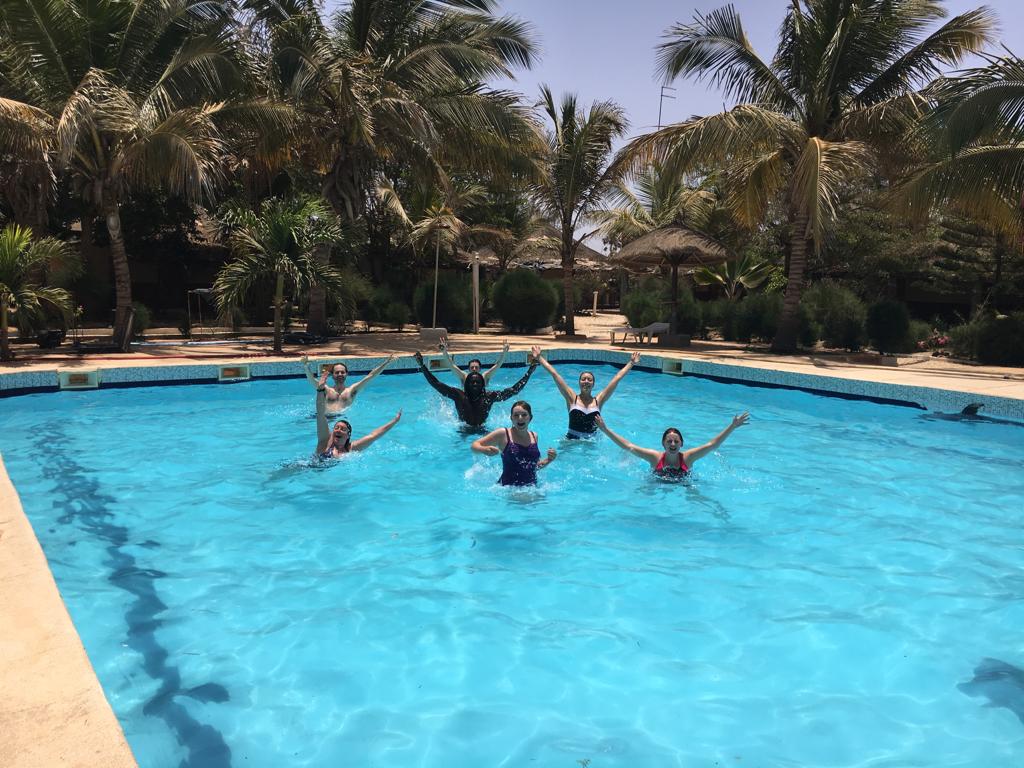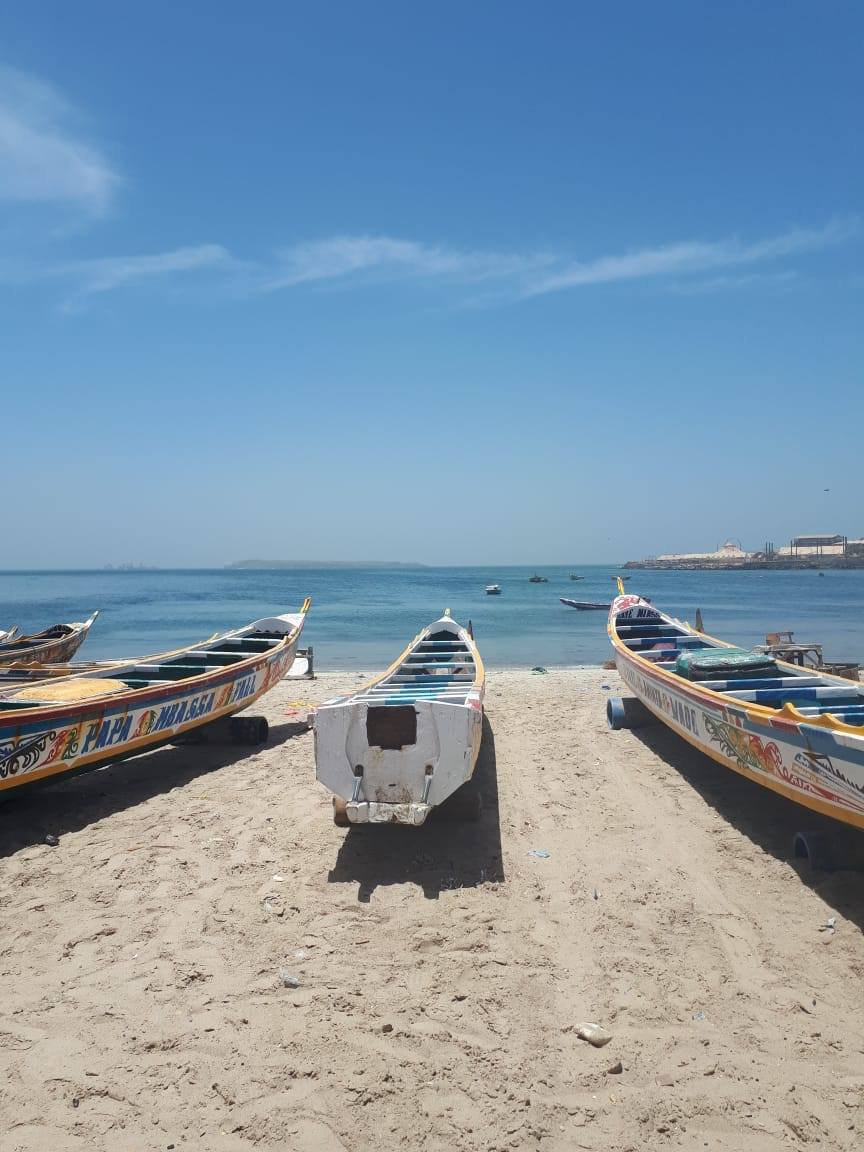 Mohamed invites you to join this exciting Expedition which will run in April 2024
Enjoy immersing yourself in rich Senegalese culture for 2 weeks full of drumming, dancing, singing and A LOT MORE with Mohamed and special guest teachers!
Students will focus on the fundamentals of West African rhythms including Djembe/Dundun drumming, Sabar drumming, Djembe dance and Sabar dance! You will discover these different traditional styles as well as improving drumming and dance skills. 
Students will work towards a performance at Blaise Senghor Cultural Centre in Dakar, alongside other Senegalese performers for an evening of music and dance celebrations at the end of the workshop!
You will experience first hand Senegalese culture and its famous hospitality at its finest!
Weekends are for exploring Senegal. We will be organising trips out depending on what is happening at the time.
Dates: Tuesday 16th April – Monday 29th April 2024
(Direct flights every Monday with Tui Airline. Please be in touch before booking so we can confirm collection and logistics)
Workshop Price: £900 (pay in full by February 1st)
Early bird (pay in full by November 1st 2023): £850
Included in the workshop price:
Breakfast, lunch and dinner (vegetarian and vegan options available, please let us know in advance!!). Food will be traditional Senegalese style!
Accommodation – will be in a large house by the beach.
2 classes a day, with time for extra lessons if wanted.
Not included:
Flights
Airport Transfers
Travel insurance
Spending money
Drinks
Extra excursions
Extra classes
Transport on nights out/weekend trips.
Cooking lessons and Wolof lessons are available on request and can be arranged very easily for you at the time! Similarly, any other cultural excursions can be arranged for you. Please note that extra activities and classes will not be included in the workshop price.
Things you will need:
Vaccinations (contact your GP for more information on this!)
Malaria tablets
Payment:
Deposit required to secure your place £200 (non-refundable)
Early bird full payment to be made by 1st November 2023.
Non-Early bird payment to be completed by February 1st 2024.
Payment Plan:
We are offering a payment plan option to make it easier for students to go on their dream holiday! Payments can be made in installments until February 2024 when final payments must be made. Get in touch for more information on this or if you have any questions!
Cancellation Policy:
Deposit – Non-refundable
Cancel before August 31st full refund (Minus deposit)
Cancel between September 1st and October 31st: 50% refund (minus deposit)
Cancel between November 1st – January 1st – 25% refund (minus deposit)
Cancel from 1st January onwards: No refund.